Site Admin

Posts: 4421
Joined: Sun May 16, 2010 1:59 pm
Location: Clermont, Florida
Contact: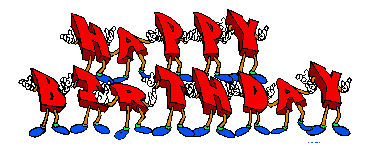 The democracy will cease to exist when you take away from those who
are willing to work and give to those who would not.
~ Thomas Jefferson
Website:
http://pgsquad.com
Facebook:
https://www.facebook.com/oliver.holmes.357
Squad Member

Posts: 516
Joined: Sun Nov 30, 2014 4:58 pm
Happy Birthday Texican!
Squad Member

Posts: 1549
Joined: Sun Jun 20, 2010 5:00 pm
Contact:
Just so you guys know.... Kropell is older than me & Windstalker since he gets to see midnight sooner than us in the US
"If you ain't dyin', we probably need to put more fog in the map"
― The Texican-PG-
Squad Member

Posts: 1064
Joined: Thu Oct 14, 2010 3:10 pm
Administrator

Posts: 1327
Joined: Sat May 22, 2010 11:04 am
Lol I am older than most of you young whippersnappers!
Happy Birthday, Tex!
When you hear the Wind.. You're already dead
Happy Birthday!
Datacenter Connection 3-22-14
Squad Member

Posts: 1991
Joined: Sun May 30, 2010 12:29 pm
Location: USA